---
r.d. enterprises
290 Raub Road, Quakertown, PA 18951 USA
Tel: 215-538-9323
Email: rdent@rdent.com
August 2016 Specials
Each month we will feature merchandise at special prices.
Specials will change at the beginning of each month, so check back regularly.
Mention this internet special to receive your discount!
---
Not just an August Special, this is really SPECIAL!
Replace your rusted seat frames!
New Europa TwinCam seat frames
We have a limited number of seat frame kits in stock @ $250.00 each. The original Lotus seat was made from 18 gauge steel and spot-welded in a jig. While we could have repllicated the factory's production process, the labor cost and shipping would make it economically unviable for most of hobbyists. As a result, we have come up with a seat that is made exactly like the original, but allows the purchase to assemble the seat themseles using simple hand tools, common 1/8" rivets and only minor welding. While this has some compromises, the cost savings for the part and shipping alone is well worth the effort.
Our production was limited and when these kits are sold out I don't know if we'll do them again. I can guarantee that if they are done again they will cost more that what we're charging now.
Ref. 74 V 0706-FK $250.00
---------------------------------------------------
We can also supply a Cleco rivet pliers and 20 1/8" rivets for $23.95. Use of these rivets greatly simplifies assembly of the seat frame kit, and any other sheet metal project.
1 x TOOL-CLECOPL Cleco Plier $8.95
20 x HDW-CLECO18 Cleco Rivet 1/8" $15.00
Total $23.95
---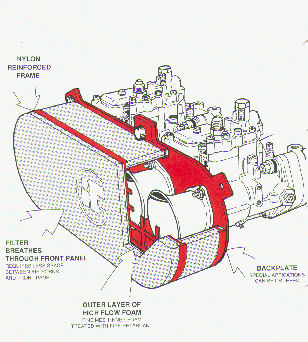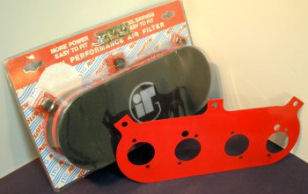 High Performance Air Filter Assemblies for Lotus TwinCam Engines
Airbox-style filter available for TwinCams with Weber, Dellorto or Stromberg carburetors
Note: This filter is only appropriate for the TwinCam Europa because there is insufficient clearance to fit and Elan or Elan +2. Dimensions: 15" x 5-5/8" x 3-3/4" deep
Ref. JC40-012 TC Stromberg Steel Backplate August 2016 Internet Special $65.00 (Regular $75.00)
Ref. JC40-014 TC Weber/Dellorto Steel Backplate August 2016 Internet Special $65.00 (Regular $75.00)
Ref. JC40-065 65mm Element (3-3/4" total depth) August 2016 Internet Special $149.00 (Regular $179.00)
---
And continued from July Internet Specials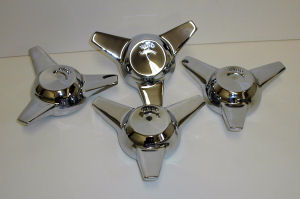 3-Ear KO Nuts
Have your nuts seen better days? This set of four beautiful chrome 3-ear knock-off nuts will work with your original steel wheels or most alloy wheels.
Ref. 36G0006/7 July-August 2016 Internet Special $429.00/set (Regular price $475.00/set)
---
Special Sale prices are only applicable to stock on hand.
Prices do not include shipping unless otherwise noted.
You must mention this internet special to receive your discount!