---
r.d. enterprises
290 Raub Road, Quakertown, PA 18951 USA
Tel: 215-538-9323
Email: rdent@rdent.com
August 2015 Specials
Each month we will feature merchandise at special prices.
Specials will change at the beginning of each month, so check back regularly.
Mention this internet special to receive your discount!
---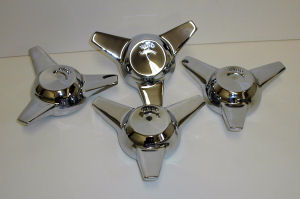 Elan & Plus Two 3-Ear KO Nuts
Have your nuts seen better days? This set of four beautiful chrome 3-ear knock-off nuts will work with your original steel wheels or most alloy wheels.
Ref. 36G0006/7 August 2015 Internet Special $427.50 (regular price $475.00/set of four)
---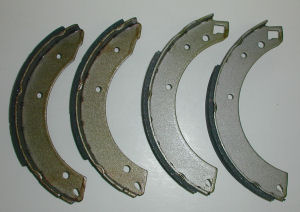 Lotus Cortina Brake Shoe Set
Set of four rear brake shoes for Lotus Cortina Mk1 9/65 - 9/66.
Size 9" x 1-3/4", self-adjusting rear brakes.
Ref. 28J1223 August 2015 internet special $53.60/set of four shoes (regular price $67.00/set)
---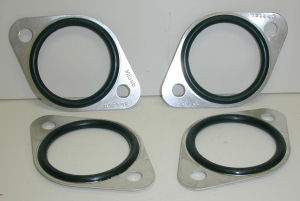 Weber / Dellorto Soft Mounts
Soft mount Plates - Metal plate with bonded O-ring replaces the old style carrier and separate O-rings. This is a superior soft-mount system. Two plates required per carb. Plates fit 40-48mm carburetors.
Ref. 26S0010 August 2015 internet special $8.00 each (regular price $10.00 each)
---
Special Sale prices are only applicable to stock on hand.
Prices do not include shipping unless otherwise noted.
You must mention this internet special to receive your discount!